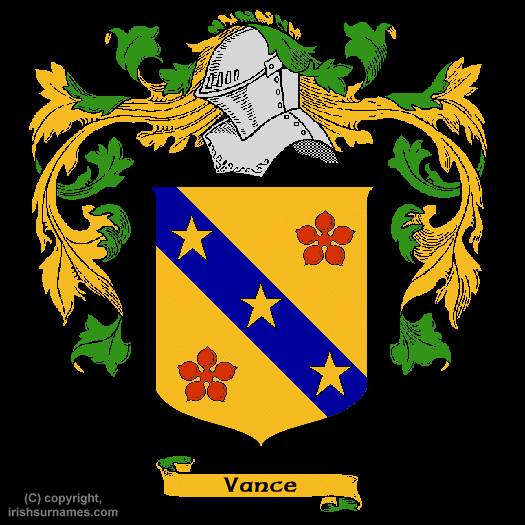 The Vance coat of arms came into existence centuries ago. The process of creating coats of arms (also often called family crests) began in the eight and ninth centuries. The new art of Heraldry made it possible for families and even individual family members to have their very own coat of arms.
WONDERFUL GIFTS FOR EVERY OCCASION
Show Off Your Heritage With Our Range Of
Top Class Gifts For Your Family Name!
VERY LIMITED TIME OFFER: FREE DELIVERY!!!


Parchment Prints: Framed, Unframed, Perfect





Researched Hand-Painted Plaques & Shields





Incredible Hand-Engraved Signet & Seal Rings





Get your Family Crest Flag, on Ireland or White background!





Personalized Coffee Mugs Make Thoughtful Personalized Gifts





Engraved Pendants in Gorgeous Gold or Stylish Silver.