2012: A Family Crest Flag created by allfamilycrests.com was used in the filming of the movie 'Seeking Justice' starring Hollywood superstar Nicolas Cage, January Jones and Guy Pearse. In the scene with the flag Nic Cage's character attends a Wake in a Pub for a Reporter he is alleged to have killed. Various memorabilia of the Irish Reporter are displayed including the family crest for his name: Marsh.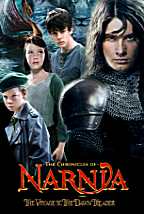 2005 and 2010: Images from allfamilycrests.com were used in the Activity Guide produced by Walden Media for their films:
The Chronicles of Narnia: The Lion, the Witch and the Wardrobe and
The Chronicles of Narnia: The Voyage of the Dawn Treader.

May 2007: English Newspaper The Liverpool Echo had a feature on the Top 15 most common names in Liverpool using our family crests.

10 May 2007: Irish Newspaper The Irish Examiner feature 'What's in a Name?' used our top 10 Irish Family Crests

11 Sept 2006: English Television Channel 4 feature on singer James Blunt used the Blunt family crest

Summer 2002: Irish Transport Service Irish Rail Magazine article on Tracing Your Roots used our family crests.